Main content starts here, tab to start navigating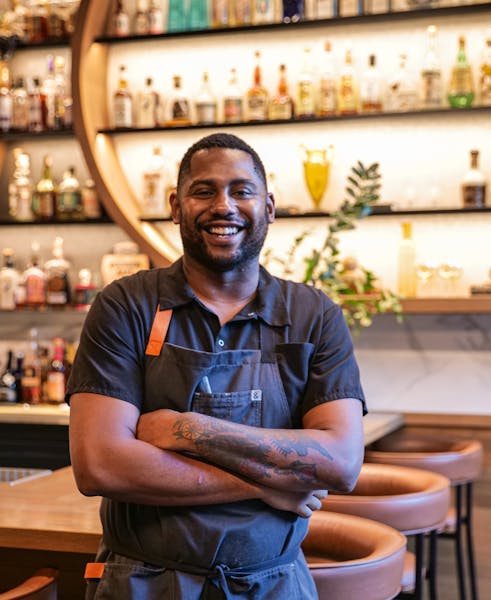 Djibril Webb
Executive Chef
Born and raised in Oak Park, IL, Chef Djibril Webb's culinary journey began in the Chicagoland area and later took him overseas to Europe. After spending time honing his skills in some of the finest restaurants in Paris, he ventured back home to Chicago, where he has found success as the Executive Chef of Lakeview favorite, Mordecai.
His passion for cooking and exploring different cuisines began at a young age and inspired him to gain hands-on experience in the restaurant industry. He started his career in front of house roles such as busser, server, and bartender, and he eventually found himself transitioning to the back of house, working his way up from being a line cook at Dusek's to a Sous Chef at Tied House, and eventually Executive Chef at the latter.
Chef Djibril's cooking is inspired by his travels around the world, where he has developed an appreciation for Indian and Asian cuisine. During his tenure in Paris, he gained valuable experience working at famed Parisian restaurants such as Verjus, Septime, and Frenchie.
When he's not in the kitchen, Chef Djibril enjoys traveling to destinations both around the world and closer to home, such as Italy, Mexico, New Orleans, and Miami. He also enjoys attending concerts and scouting out the latest & greatest restaurants in Chicago's renowned culinary scene.